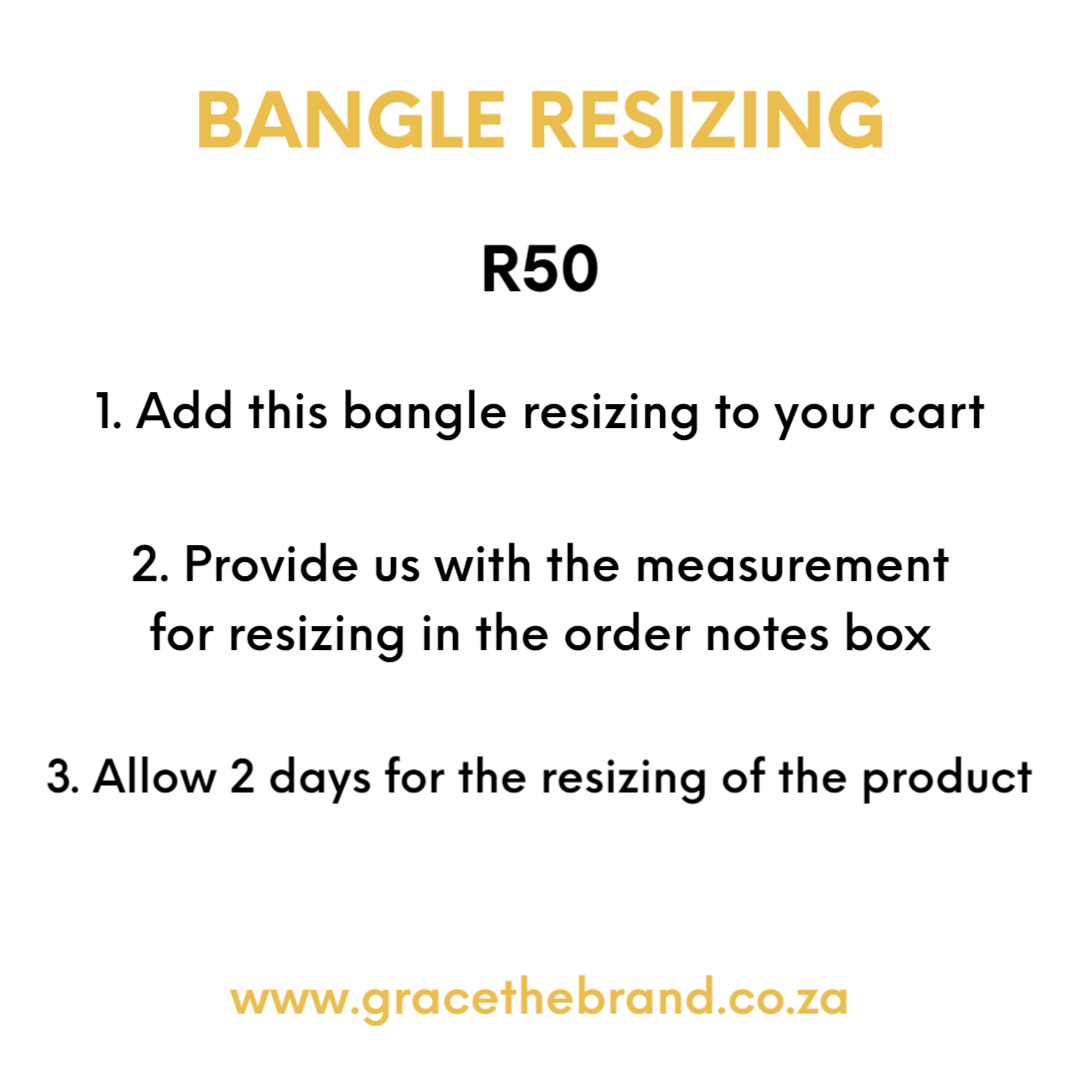 BRACELET / NECKLACE RESIZING
PLEASE NOTE THAT NOT ALL BRACELETS, NECKLACES AND BANGLES SOLD CAN BE RESIZED. 
Kindly query with us via email, DM on Instagram and we will advise if it is possible for a specific product.
100% Water and Tarnish Proof.
Beautiful, High Quality Packaging.
1 - 2 Days order processing excl delivery.
Backed by our One Year Warranty*.
BRACELET / NECKLACE RESIZING
BRACELET / NECKLACE RESIZING